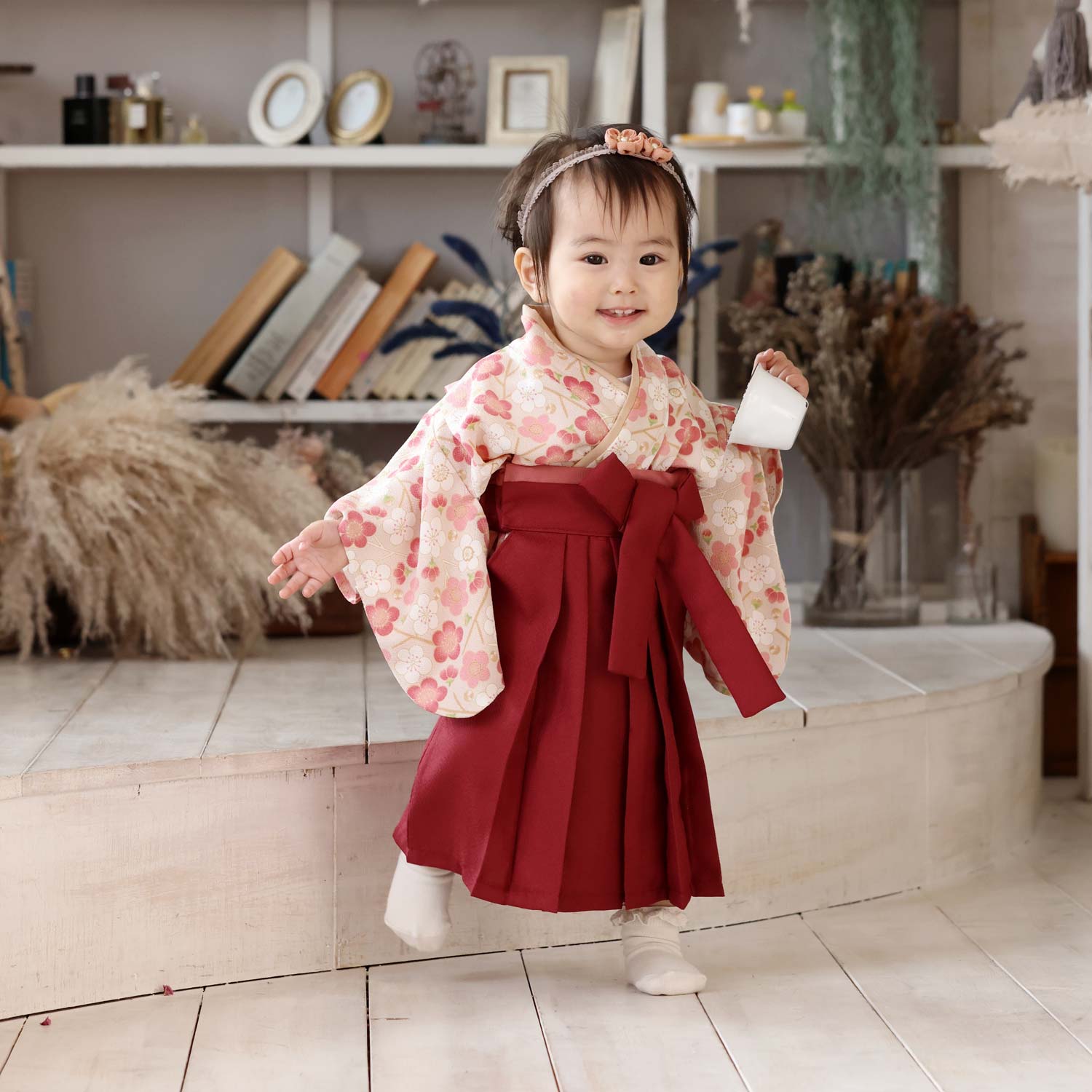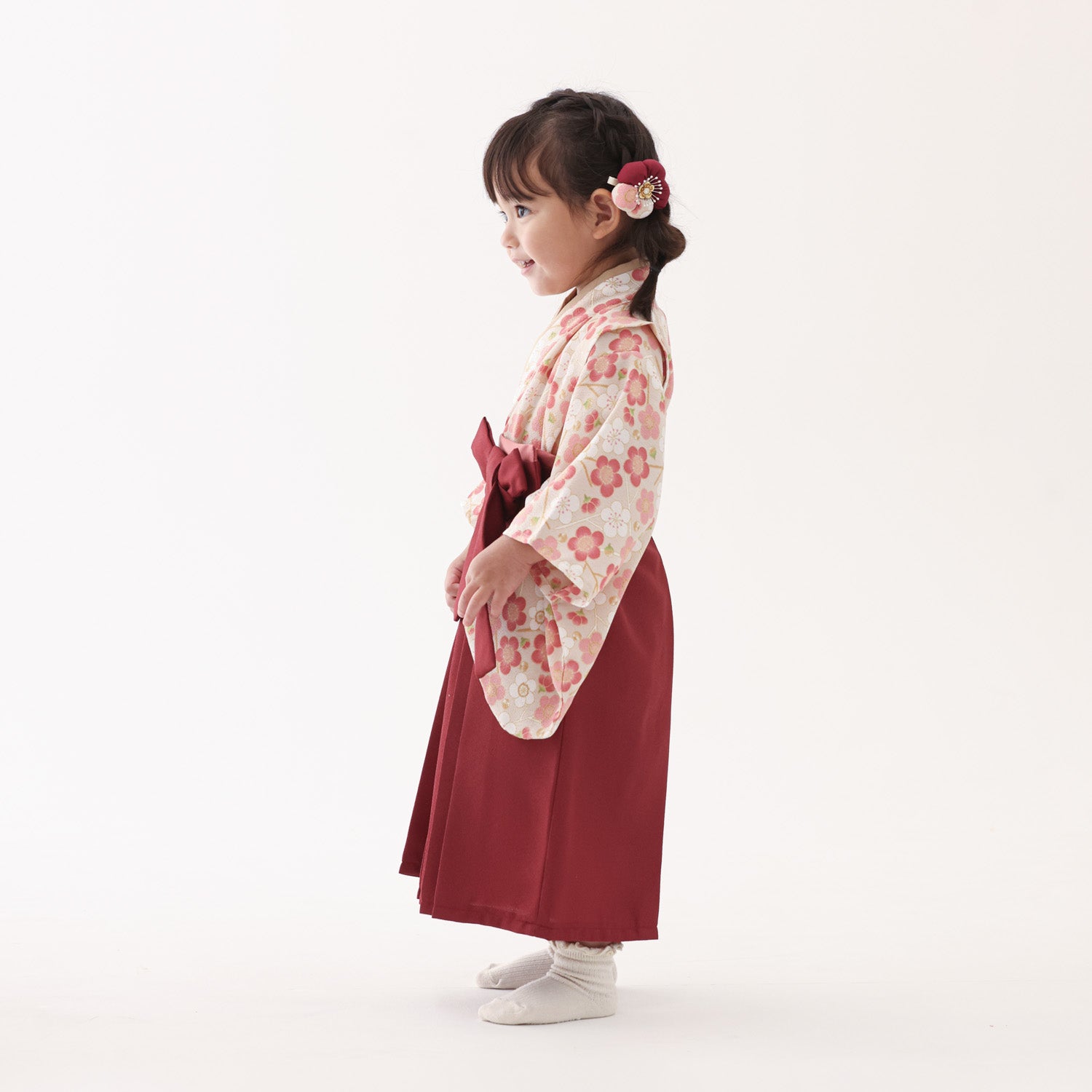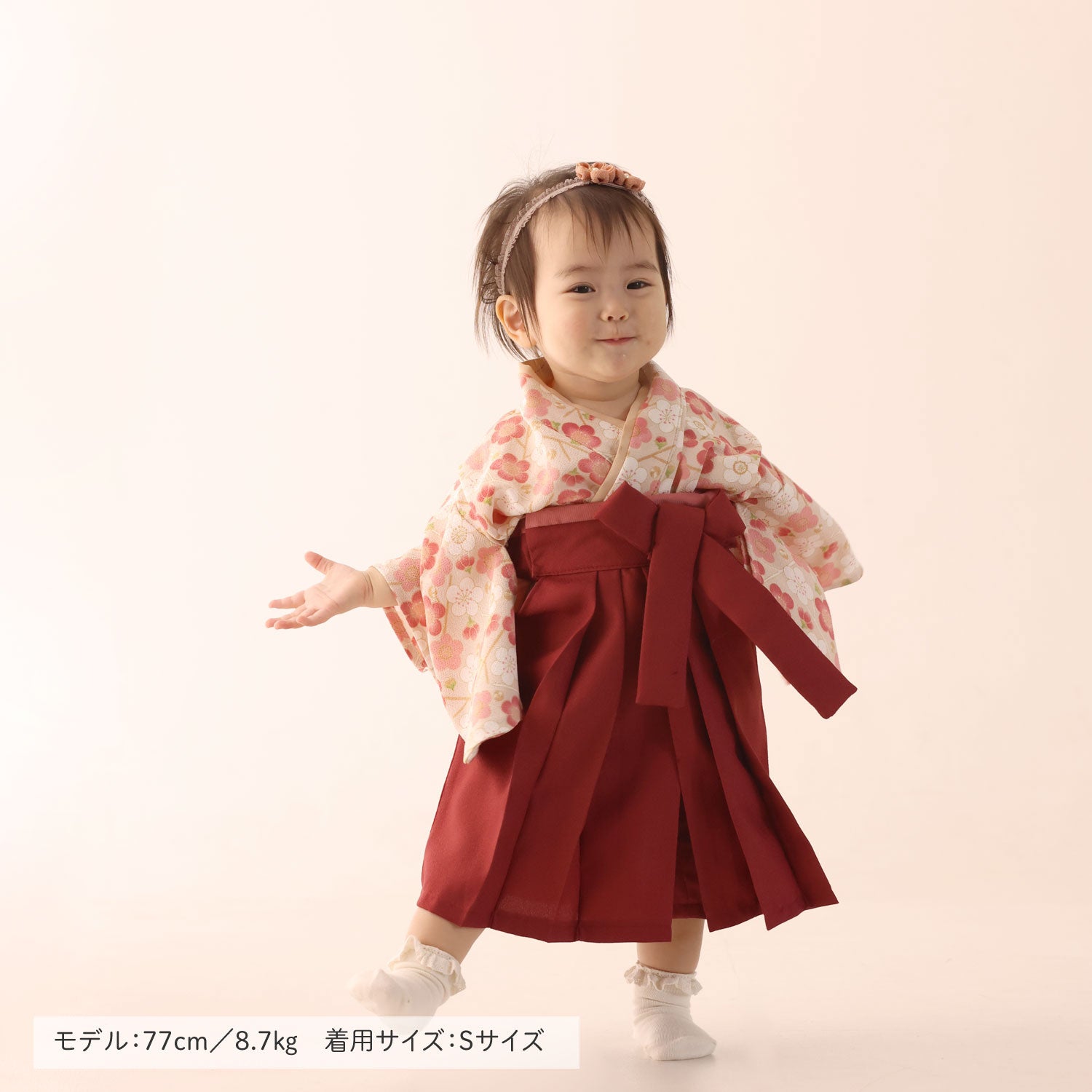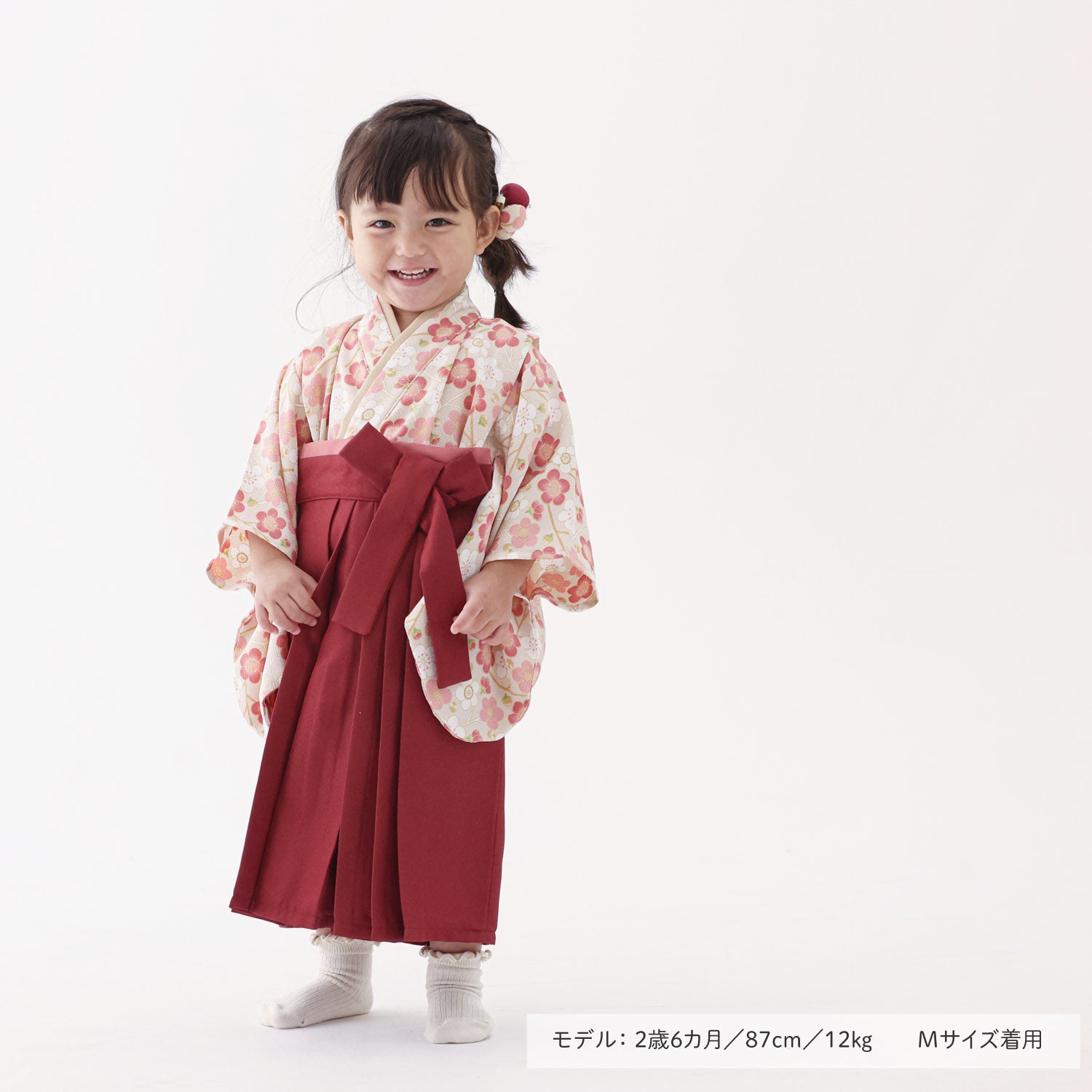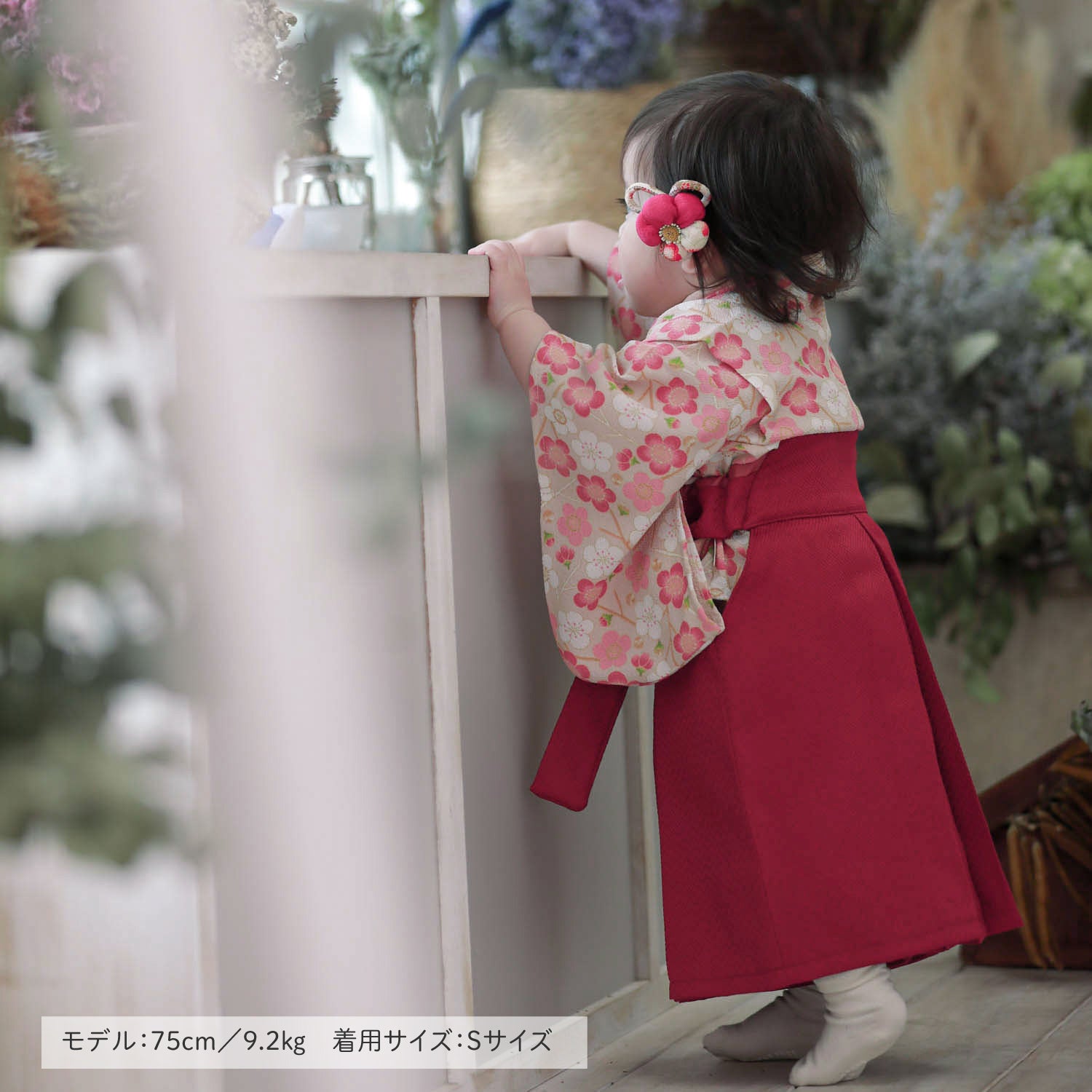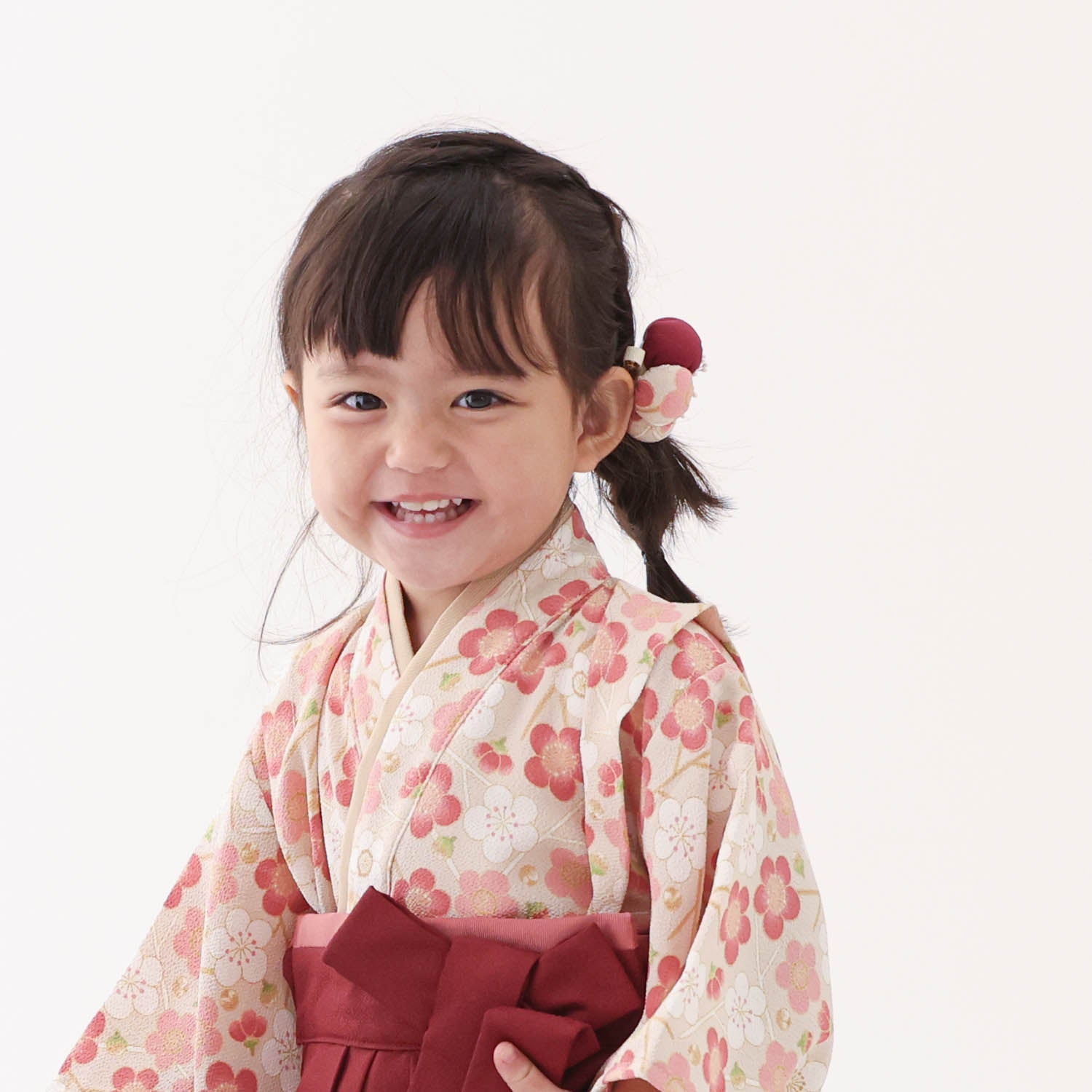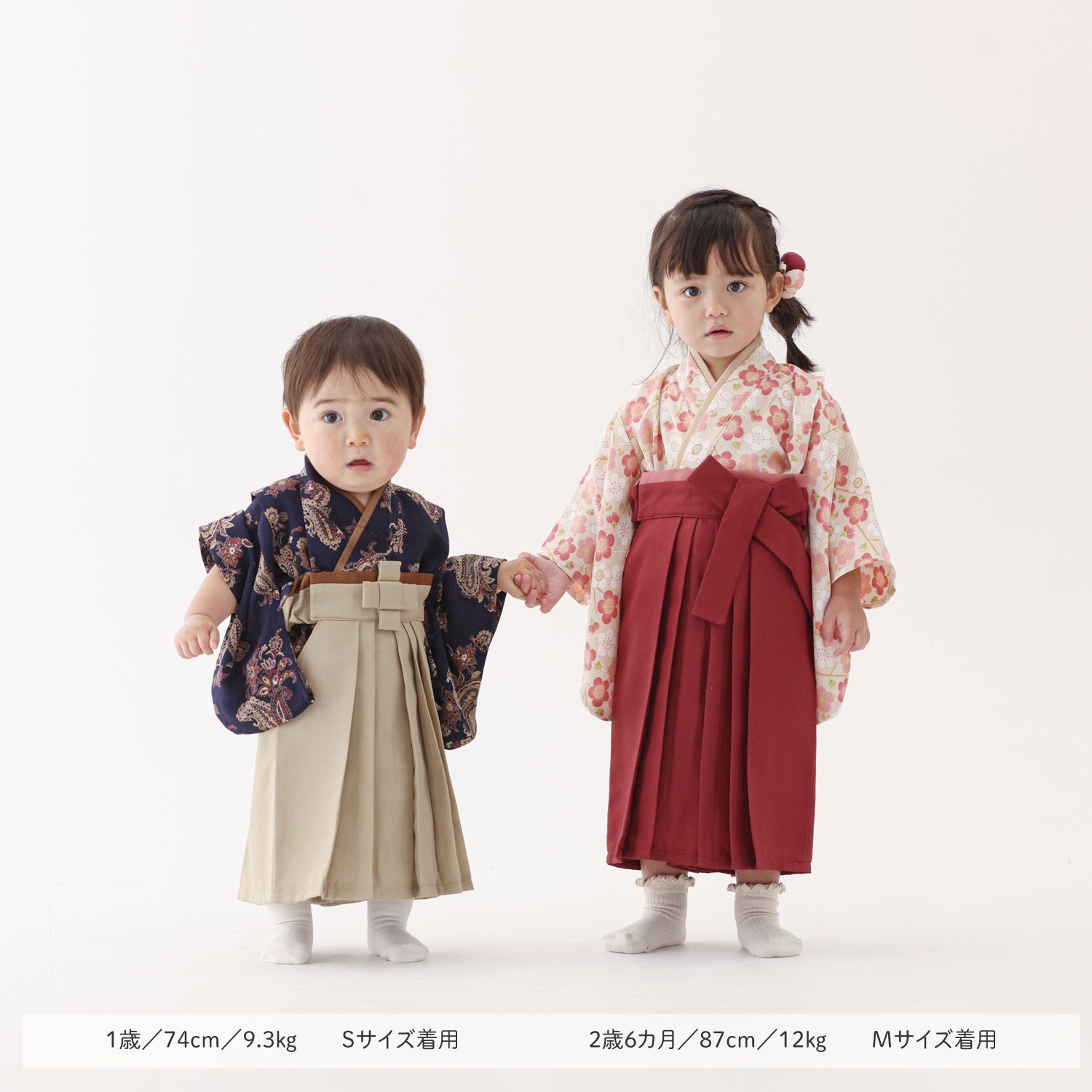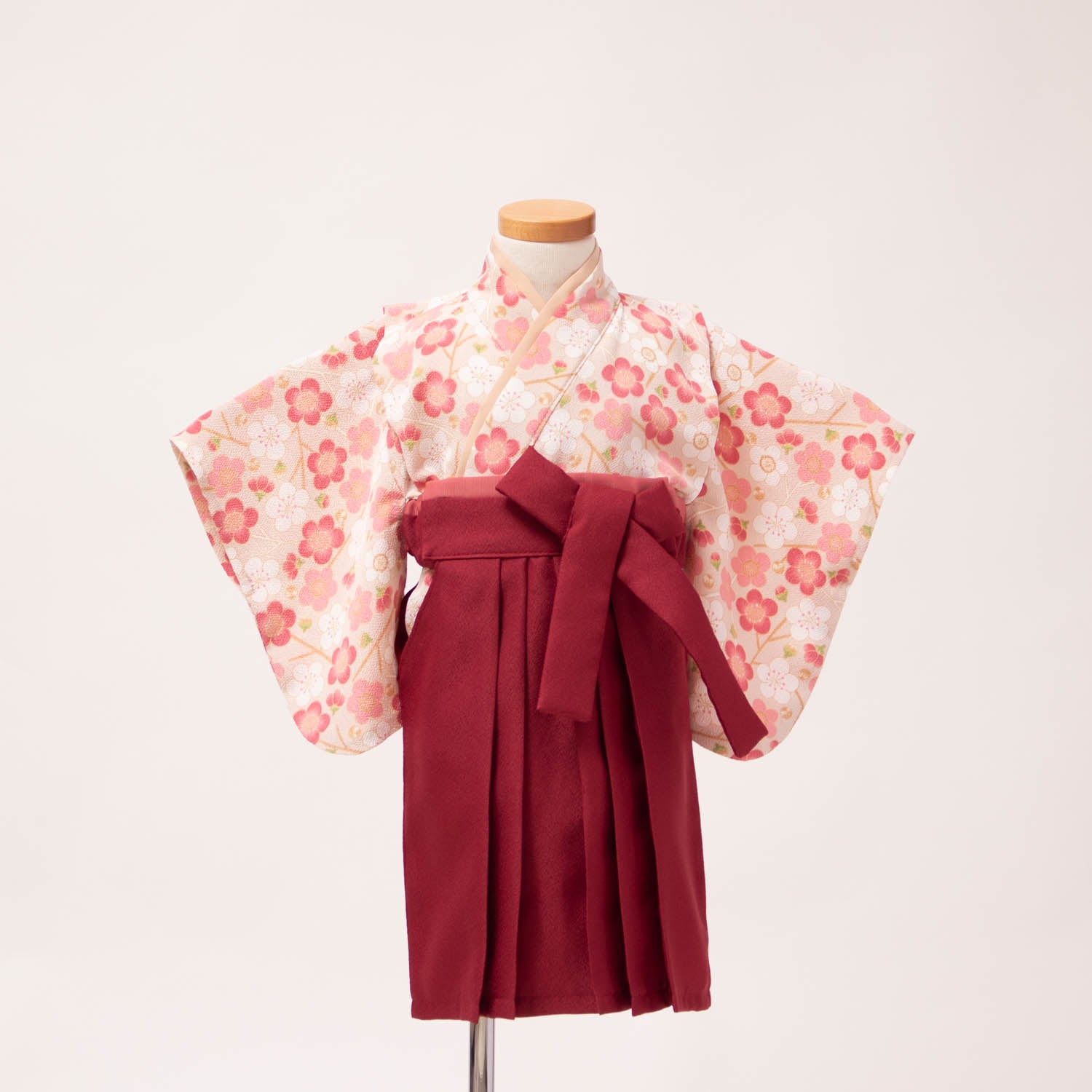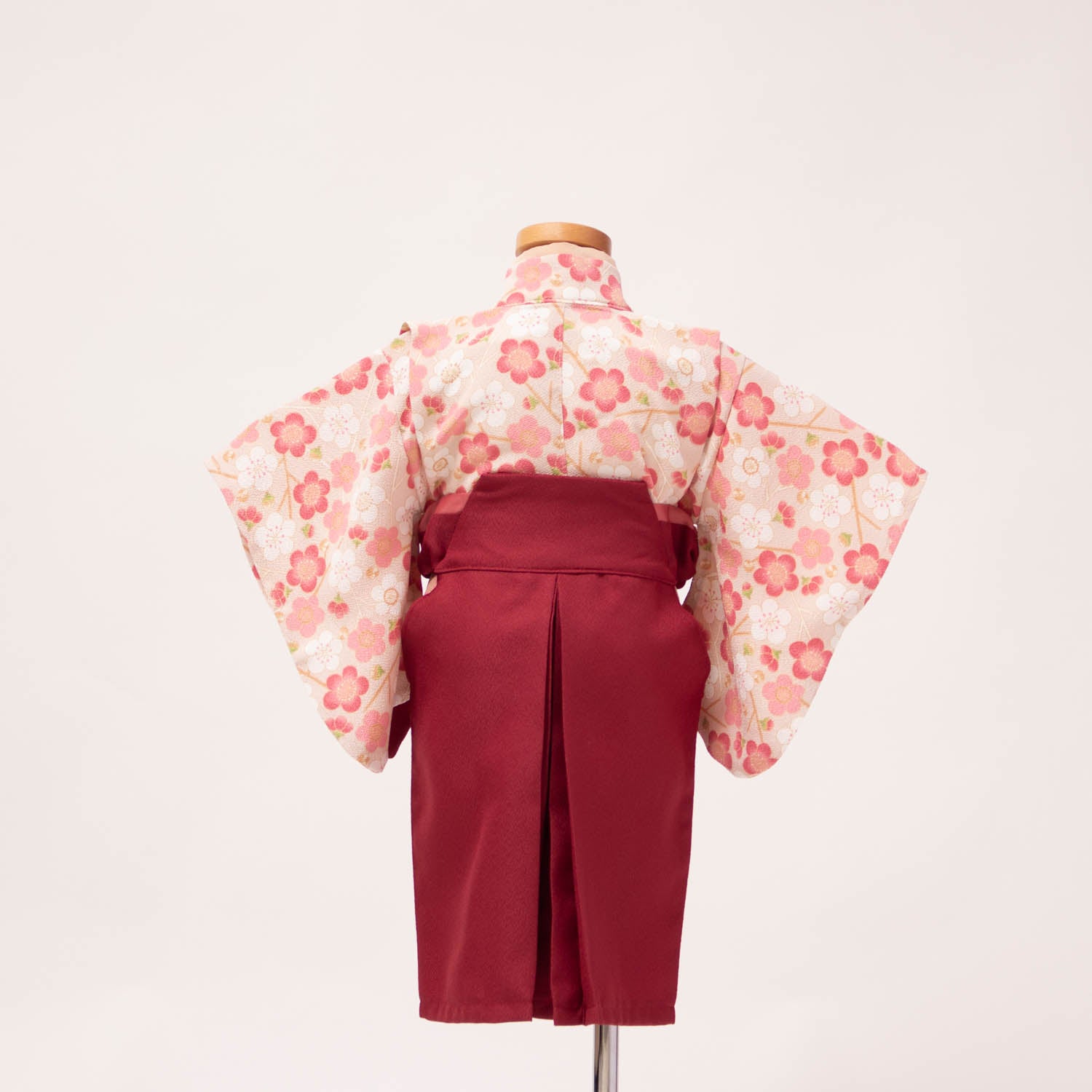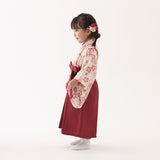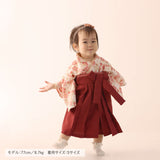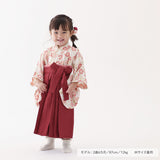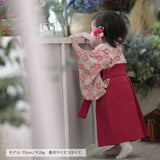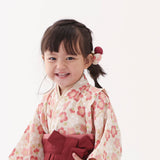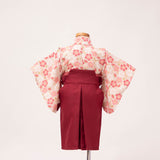 Modern Ume Hakama Girls 01G1004
Description

About size

About pre-orders
A cute, girly design featuring a modern plum blossom pattern made from domestic crepe fabric.
Both the jacket and hakama are made of high-quality materials, making it the perfect outfit for gorgeous celebrations and important events.
It is also recommended as a costume for commemorative photos such as the first meal (100th day celebration), shrine visits, Doll's Festival, Shichi-Go-San, New Year's Day, etc.
■Points of Tsukihana Hakama■
- Since the top and bottom are separate, you can enjoy the sharp silhouette of a hakama. Easy to change diapers♪
 
・Easy to put on and take off, no need to put on!
Just fasten the hakama with the velcro at the waist♪
You can also make some size adjustments.

・For a more authentic look, wear a cross-knotted obi for boys and a ribbon-knotted obi for girls.

・Because it is a pants type, the diaper is difficult to see even when sleeping.
Easy to move your feet even when you are just toddling around.

・Slightly short length to avoid falling when stepping on the hem
Short length that does not get in the way of the cuffs and sleeve length of the kimono

・Only the sides have rubber, so the front and back look neat!

・Can be washed at home♪
How to take care of it here

*For tips on how to dress beautifully, please refer to the instructions sent with the product.


【material】
Top (kimono): 100% polyester

Hakama: 100% polyester
[Gender type]
[About product images]
We strive to make the product images shown as close to the actual colors as possible, but the color may vary depending on the location of the photo, lighting conditions, how the light hits it, and the environment of your PC or smartphone (monitor, browser, etc.) There may be slight color differences from the actual product. Please note.
S (70-80cm): 3 months to 1 year and a half after birth

M (90-100cm): Around 1 and a half to 3 years old

*Size details are listed at the end of the product image.

*The overall length of the hakama is designed to be short in order to prevent it from tipping over when children step on it.
⚠︎Pre-order items have changed from "Add to cart" to "Pre-order" button.

Pre-order items will take some time to be delivered.

Please be sure to check the estimated shipping date in the product overview before ordering.

In-stock items that have been paid for in the same cart as reserved items will be shipped together with the reserved items.

Requests for a specific delivery date cannot be accepted for pre-ordered items. Please note that even if you select the desired delivery date, it will not be reflected.

* Due to production reasons, there is a possibility that the scheduled product delivery date may be delayed or canceled. In that case, we will promptly inform you by e-mail.
Modern Ume Hakama Girls 01G1004
Types of gift wrapping

Noshi - Noshi -

Personalization is possible.

The type of Noshi is only [Celebration].

Please be sure to enter your name in the "Add order memo / Noshi writing" column in "Cart".

* Only hakama products are available.

*Items other than hakama products cannot be wrapped.

Please check this page for details

Ribbos-Ribbon-

Cannot be personalized

* Only hakama products are available

*Items other than hakama products cannot be wrapped.

Please check this page for details.
About delivery and shipping

postage

Free shipping for purchases over ¥10,000 (tax included).

If it is less than ¥10,000 (tax included), it will cost "Honshu/Shikoku: ¥550", "Hokkaido/Kyushu: ¥660", and "Okinawa: ¥1,100".


Please note that items cannot be added after an order has been placed.

If you wish to add items after placing your order, please contact us by email.

info@tsukihana2020.com

*Be sure to include the "order number" or "orderer name".

Shipping/Delivery

Your order will be shipped within 2 business days.

* It may take time to ship due to moving between warehouses due to product replenishment.

Closed days: Saturdays, Sundays, holidays, summer holidays, year-end and New Year holidays, and closed days determined by the store.

The product will be delivered by Yamato Transport.

Please note that delivery may take some time depending on the region.

Shipping from our shop will be from Kanto.

Please check the detailed delivery days on the Yamato Transport website.